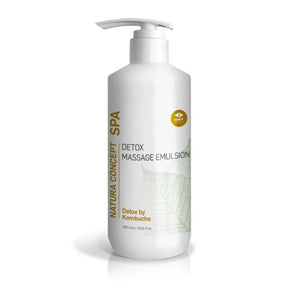 Detox massage emulsion with kombucha extract is intended for massage procedures. Kombucha rejuvenates the skin and cleanses the body. The combination of natural oils and kombucha extract deeply moisturizes the skin.
The emulsion is simple and convenient to use.
The advantage of massage emulsion is its economy - one procedure requires 30 ml of the product. The product is suitable for various types of body and face massages.
Provides long-lasting glide with optimal product consumption, a great alternative to massage oils.
Application: apply the required amount on clean skin, spreading it evenly over the entire body. Perform a massage procedure. The product is suitable for all types of body and face massage.