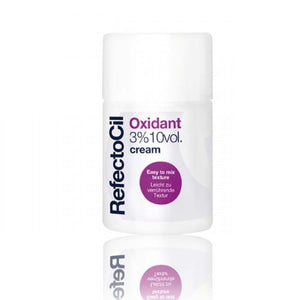 Creamy oxidant for eyebrow and eyelashes RefectoCil.

 
Due to its consistency, the oxidant is easily mixed with the color in a homogeneous mass that is easy to apply on eyelashes and eyebrows.

 
A special nozzle allows accurate and effective dosing of the product.

 
In addition, the nozzle prevents the inclusion of other substances in the bottle.

 
Directions for use: Mix 10-20 drops of oxidant with a 2 cm color to cream paste with a special stick.

 
Use the resulting paste immediately after mixing, following the instructions for using the colors.

 
Only Oxidizers RefectoCil guarantees the perfect effect of eyebrow and eyelash colors.