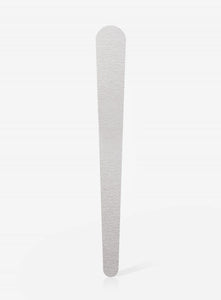 URZO replacement nail files. V4L drop shaped replacement nail files with soft base.
Convenience and simplicity – URZO replacement nail files are easy to apply, adhere well to the URZO base, are easy to remove and leave no adhesive residue.
By removing the protective paper layer, the URZO replacement nail files can be quickly and easily glued to the URZO base. The adhesive part of the replacement nail files is coated with a special coating (URZO-cpk35). The files adhere well to the base, do not slip, but at the same time can be easily torn off after use. The replacement file is completely removed from the base without leaving a sticky layer. The used file is discarded and the base itself, together with the other metal instruments, undergoes a multi-step disinfection and sterilisation process.